BY SUSANNE TABATA
The BC community demonstrated competence to serve our survivors no matter where they lived, when the Nikkei Seniors Health Care & Housing Society took on the initial $2million grant from the BC Government, and developed and implemented grants in the initial Japanese Canadian Survivors Health and Wellness Fund, 2021-2022. The highest priority is to make sure a substantial fund continues and is able to provide health supports to ALL survivors.
The JCSHWF is transitioning operations in preparation for new health and wellness provisions for survivors. We know this is a crucial fund for our elders and time is of the essence. We respect your patience over the oncoming months as planning takes place and agreements are finalized.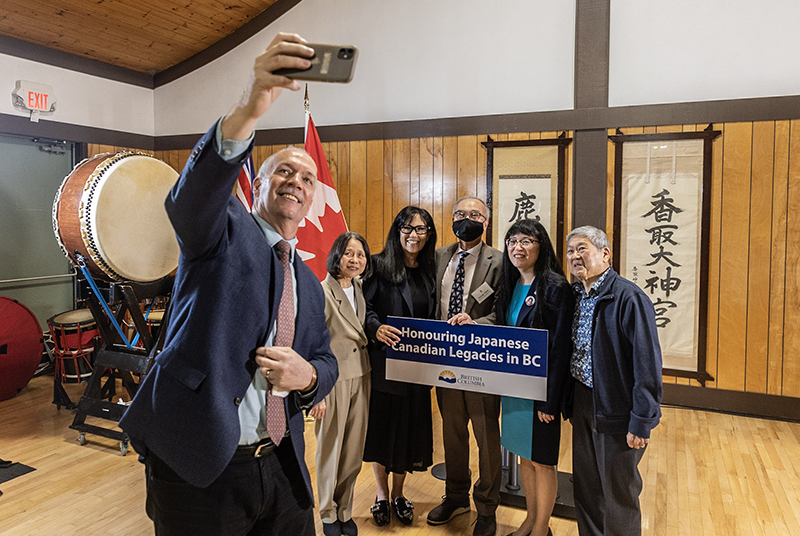 As part of the transition, we commend outgoing project manager Eiko Eby for a job well done. In the interim, Linda Kawamoto Reid is running the Project Office during this brief transition period.
Please direct emails to a new email address jcshwf@gmail.com. The phone number will remain the same 250-797-6300. All inquiries should be directed here as we will still be monitoring mail, emails and the phone. Any news will be sent to you on this registered mailchimp so stay connected for upcoming information. The website will continue at jcwellness.org
Any and all news pertaining to the Japanese Canadian Legacy Initiatives will be posted at bcredress.ca. News enquiries can be made at bcredress@gmail.com.
BC Redress Update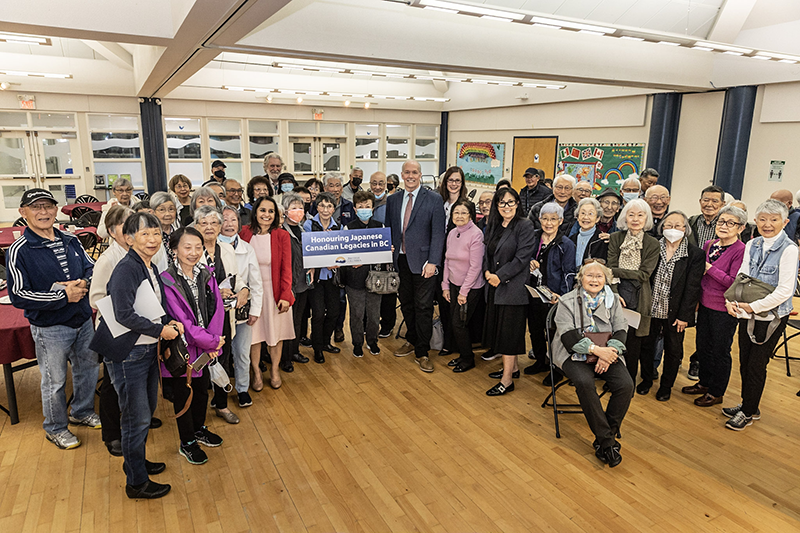 On May 21, 2022, the BC Government made an historic announcement, one that honours our elders past and present, marking a pivotal moment in our community.
A $100million dollar commitment was announced, reflecting funding to multiple initiatives built on six pillars of anti-racism; education; heritage; monument; community & culture; and especially seniors' health and wellness, which potentially includes supporting a housing component in BC. These initiatives are based on comprehensive proposals which respond to community consultations over the past two years, with input from our organizations, solid research, and listening to those who otherwise do not have a platform or a voice.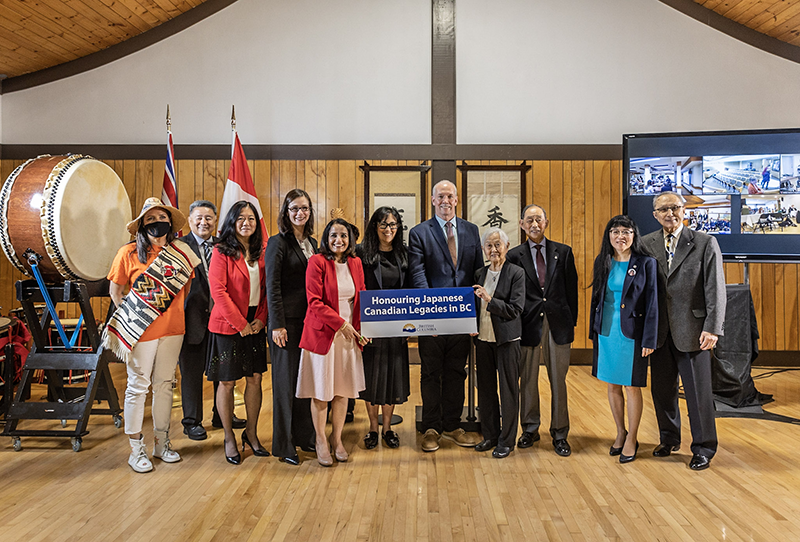 Premier John Horgan made the announcement at the Steveston Martial Arts Centre in front of Japanese Canadian community witnesses, many who had participated in providing input to the legacy initiatives. MC'd by Steveston seniors' advocate Kelvin Higo & MLA Kelly Greene, the witnessing event was opened with a moving land acknowledgment by Mary Point and Cecilia Point of Musqueam. Speakers included Parliamentary Secretary for Anti-Racism Initiatives Rachna Singh; community elders Aki Horii and Mary Kitagawa; and remarks from NAJC President Lorene Oikawa with follow-up remarks from BC Redress Director Susanne Tabata. Former MLA Naomi Yamamoto who led the provincial apology in 2012 provided context to her work with the community. Nine MLAs attended the witnessing event. Also witnessing were community members attending 11 viewing parties attended by MLAs, all zooming live into the Premier's announcement. A strong showing of support came from the Tashme Historical Society in Hope; Nikkei Interment Memorial Centre in New Denver; Tonari Gumi in Vancouver; the GVJCCA, Nikkei National Museum & Cultural Centre, New Sakura-so, and Nimi Nikkei Home in Burnaby; Steveston Seniors at the Community Centre in Steveston; the Central Vancouver Island Japanese Canadian Society in Nanaimo; and the Victoria Nikkei Cultural Society in Victoria.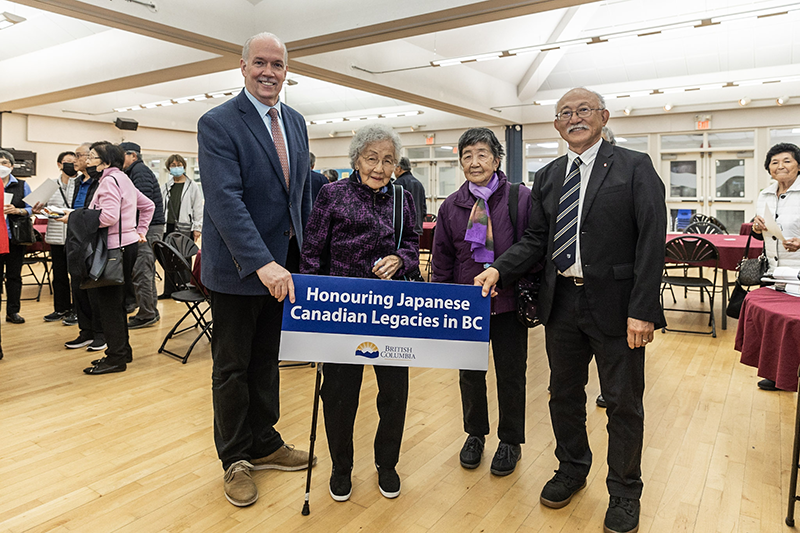 A lot of work lies ahead of us. The BC Japanese Canadian community has been very strong in its support for all initiatives that honour our elders past and present, provide health support to our survivors, and deliver strong education support for both classroom and public heritage spaces.
We are humbled to share this important announcement with our community as we continue to work through agreements and other processes with the BC Government.