By Susanne Tabata
---
Today we are writing to thank all of you for your input, assistance, and for helping us create a connected community across the country. It was a challenge to develop, implement and deliver grants to 50 organization and 19 small group projects, along with providing grants to 1817 survivors in our community.
NAJC WORKING GROUP
Thank you to the families and friends, the Working Group of the NAJC chapters, and other community organizations. It was you who provided the initial links to regions across the country and worked with our Project Office over the past year to find survivors. Thank you for supporting your cities and assisting your volunteers. We have taken your feedback reports and have integrated this into our review for a future fund for 'survivors'.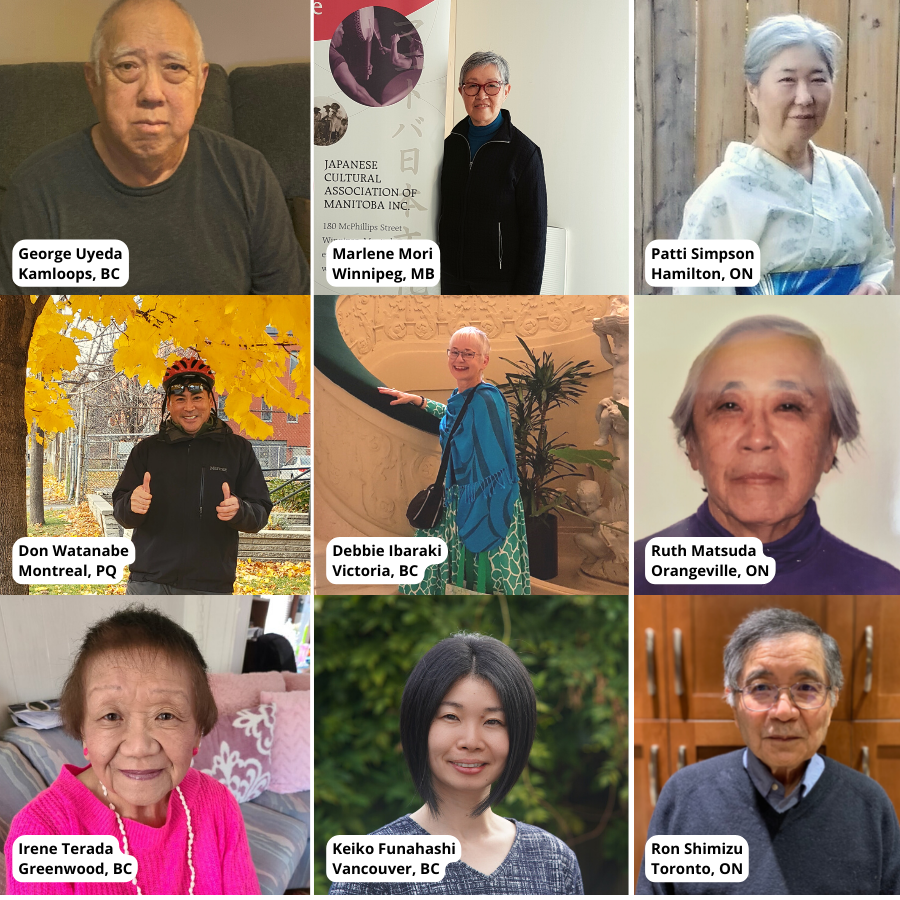 Bookmark jcwellness.org to see all the projects going on in the country. All of the events are posted in two locations under Grants and then both Awarded Grants and Community Bulletin Board. The Community Bulletin Board is designed to connect survivors and organizations with the JCSHWF projects and events. We list a timeline of all the events and projects that were awarded grants from the Fund. Have a look to see when, where, and what types of events are in your region. As a survivor, you may be interested in attending an event in your region. Spread the word! As an organization or small group, you may be looking to advertise your event or post a message to find survivors in your region. As there is so much uncertainty over supply chain issues and the restrictions related to the COVID-19 pandemic, dates are subject to change.

Only JCSHWF Awarded Organizations and Small Groups are allowed to post on the Community Bulletin Board, and may only post items related to their awarded events and projects. Nikkei Seniors takes pride in upholding the privacy and confidentiality of the database we have collected through the JCSHWF application process. This database will not be shared. You have indicated you want news from BC Redress and we are planning on keeping you informed. For survivors, please rest assured that your contact information is protected.

In closing we are humbled by this work. BC Redress is working HARD to get another fund, which will be 90% for individual survivor grants paid directly to survivors, and 10% for intergenerational wellness including intergenerational trauma and gatherings to break the silence. Our first priority will be to provide grants to all remaining survivors who have not received the first grant. Stay tuned. We will send you updates as news gets released.
STAY INFORMED & SIGN UP FOR INFORMATION
The JC Survivors Health and Wellness Fund office is building a database to provide seniors with information for future supports and a potential expansion of the Fund. We acknowledge that moving forward, outreach to individuals is a key priority, so please assist our office with encouraging individuals and health representatives to contact jcwellness.org and click the link to SIGN UP TO HEAR ABOUT BC REDRESS AND FUTURE FUNDING OPPORTUNITIES. And for personal contact, please connect with Eiko Eby at eikoeby@nikkeishc.com or (250) 797-6300.