The response of Japanese Canadians to the injustices perpetrated by the B.C. Government is often characterized as a community response of internalized shame. The internalization of shame however is an individual response, and it was not passed down to me. A positive response to bullying and abuse whether by an individual or the government is to assert that you be treated with respect. Thus, the importance of Redress and those who fought for it.
My mother, Addie (Tsuyuki) Kobayashi, was 11 years old when her dad was sent to a road camp. The rest of her family was sent to Tashme. My father, Bill Kobayashi had to drop out of school in grade eight and he and some of his large family, faced various hardships at a so called, self-supporting camp in Blind Bay.  These hardships included a diagnosis of scurvy for his six-year-old sister. Both sides of my family were forced to settle in Montreal because of the City of Toronto ban and quotas restricting the resettlement of Japanese Canadians in Toronto. He was fortunate to be hired by a Jewish business owner in Montreal and work in plastics engineering, going to night school while supporting a family of six. Ironically, he is known as the father of the iconic tabletop hockey game for his role in securing the tabletop hockey patent for his company.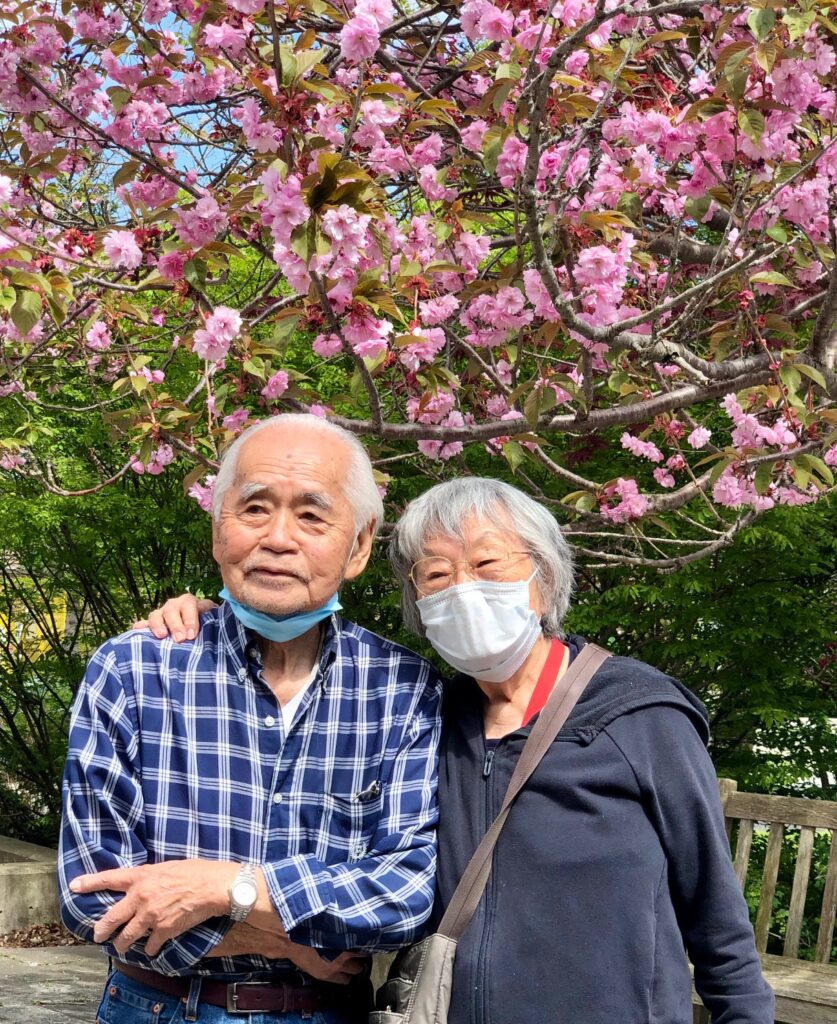 Activism and community engagement and the importance of speaking out against injustice was passed down to me. The actions and words of my parents and grandparents do not reflect a narrative of shame. 
My parent's understanding of racism was broadened by their frequent travels to the U.S. in the sixties. They were well aware of the gross inhumanity that Blacks in America and elsewhere endured. I was proud to have them accompany me to the huge 1986 Toronto Anti-apartheid rally where Desmond Tutu spoke. 
My grandmother, Chiyo (Tsuyuki) Umezuki was an Issei supporter of the Toronto NAJC.  She was part of the 1963 founding group of the Japanese Canadian Cultural Centre and one of their first female Board members. My step-grandfather, Takaichi Umezuki, the only grandfather I knew, joined Harold Hirose, as founding Manitoba delegate of the NJCCA in 1947. My father, Bill Kobayashi was the President of the Toronto NAJC in the critical years of the Redress Agreement and was assisted by the community organizing efforts of my mother.  
Incidents and stories of my mother speaking out resonate strongly with me. When she was eight, she jumped into the fray when she saw a young Japanese Canadian boy being assaulted by older boys. When she was a hall monitor in elementary school, she used her position of power to intervene in the bullying of an Indigenous student. I faced intense racism and bullying while in elementary school in Quebec. This prompted my mother to have a discussion with my teachers about the incongruency of collecting money for children in Africa and remaining silent on racist bullying. The words of David Suzuki, after the Redress Rally, of our responsibility to be allies for Indigenous Peoples were passed on to me by my mother. 
There is so much to say about my parent's influence, I hope these personal memories from October 1987 to September 22, 1988, capture some of this. 
On October 16th, 1987, the Toronto NAJC held at 40th Anniversary Banquet to honour the past presidents of the NJCCA and the first President of the renamed NAJC, Art Miki. This event was an important Redress Campaign event and was organized by my mother. All but one of the eight past NJCCA Presidents were there. Harry Naganobu, the Founding President of the Japanese Canadian Citizens League was honoured, and Mike Masaoka the Executive Director of the Japanese American Citizens League attended. I was seven months pregnant when I attended this landmark event with my husband.
Our son Steven was born two months later on December 19th, 1987. That Christmas my parents gave my husband, Pat Deutscher a copy of the "Enemy That Never Was" with this inscription: 
Dear Pat, 

When this book was published the government archive was not publicly available. In 1980 it was. In that year Ann Sunohara wrote the Politics of Racism. That changed our lives. There will be a rally on Parliament Hill. One of our main reasons for actively seeking Redress is for Canadian history, for your little Steven who will be unable to correct it. The rally is not in keeping with the Nisei character. We are hopeful it will work. 

Love Bill and Addie 
On a March 1988 visit to my parents with baby infant Steven in tow, I found their home crowded with placards. Dad constructed most of the placards carried at the April 14, 1988, Redress Rally – save for the streaming Japanese banners. My brother Jack, a fledgling architect, printed large historical photos on a blueprint machine at his university. My great uncle Tom affixed these photos to the placards. Dad's sign read, Enemy That Never Was. 
The rally, conceived of by Roger Obata had an impact. Then, the announcement of U.S. Redress put the pressure on. The Toronto NAJC organized a rally at the U.S. Consulate to applaud the U.S. agreement and leverage that victory for the Canadian campaign. 
On September 22nd, 1988, Redress was announced by the Canadian Government. Dad worked closely with Roger Obata, the founding President of the NJCCA and NAJC Vice-President in 1988. Thus, I was able to be in the House of Commons on this historic day. Three generations of our family were present, as 9-month-old Steven the youngest Japanese Canadian, the "Redress Baby" was in the House. 
Since Redress, my parents have been involved in the background of the Toronto NAJC in various ways. My father was the Chair of the Ad Hoc Committee that produced the definitive work on the history of the NAJC in Toronto, Japanese Canadian Redress, The Toronto Story, and my mother authored Exiles in Our Own Country, Japanese Canadians in Niagara, both essential reading to know the stories of resettlement in Ontario. They never sought the limelight and will no doubt feel ambivalent of having me shine this spotlight on them. I believe they have attended most every NAJC Annual Conference since 1988. 
Much of my activism has taken place outside the Japanese Canadian community but was informed by the legacy of my ancestors. Their optimism and resolve in the face of the extreme racism they faced is humbling. I feel an obligation to my grandparents, parents and their 16 grandchildren to continue the transmission of intergenerational activism and the important history of Japanese Canadian resistance. 
My parents have lived at Momiji Seniors Home for just over two years. My dad now 94, was on the Momiji Board of Directors a few decades ago and along with Roger Obata had a hand in facilitating an initial Redress Foundation Grant of $1.15 million towards the Momiji building campaign. My mother, age 89 has initiated a project to have the Seniors Active Living Centre group create a Senbazuru or 1000 Crane origami mobile to show support for the Woodland Cultural Centre, site of the Mohawk Institute Indian Residential School. My mother is actively engaged in helping the BC Seniors Project connect with frail survivors and has been very vocal in expressing the hope that the most vulnerable survivors will be best served by the grant.